This year marks the first year Juneteenth is recognized as an official holiday in Pennsylvania. Governor Tom Wolf made the announcement today, the day of the holiday. Pennsylvania now joins 45 other states that celebrate Juneteenth annually. It should be noted not all 50 states recognize Juneteenth, and it has yet to be recognized as a national holiday.
History of Juneteenth
A portmanteau of June and nineteenth, Juneteenth, June 19, 1865, is celebrated as the day slavery was officially abolished in Texas and thus nationwide. Though the Emancipation Proclamation was instated January 1, 1863, it was not enforced in Texas until the collapse of the Confederacy. Seldom written or spoken about, Major General Gordon Granger aided in the abolition of slavery in the Confederacy when he read and the Union enforced a document called General Orders, No. 3, which reiterated the Emancipation Proclamation in declaring African American slaves are free.
There's even a flag! Seldom flown, the flag was created in 1997 by Ben Haith who is also the founder of the National Juneteenth Celebration Foundation (NJCF). The colors red, white, and blue of the U.S. flag are retained with a 12-point start outlining a five-point star in the middle. The flag is said to represent freedom, and a new dawn on the horizon.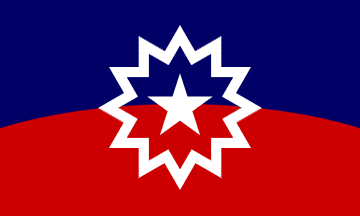 I'll be singing Lift Every Voice and Sing all day long, another tradition of Juneteenth.
The Juncture Mag staff